Share this post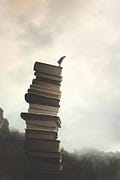 Wake-up Toolkit
margaretannaalice.substack.com
Wake-up Toolkit
Articles Organized by Topic in Chronological Order for Easy Reference & Sharing
Below you will find my articles organized by topic so you can readily reference and share them as the need arises. You can also visit my archive to view all of my content in reverse chronological order.
Jump to Topics
COVID Injection Harms & Mandates
Masks
Isolation Camps & Lockdowns
Early Treatment Protocols
Harm to Children
Impact on the Elderly
Hospicide
Corruption, Collusion, & Fraud
Totalitarianism & Tyranny
Propaganda, Psychological Manipulation, Menticide, & Othering
Censorship
Human Rights
WHO Power Grab
Globalism/WEF/The Great Reset
Depopulation & Democide
War
Peaceful Noncompliance
Our Karass/The Resistance
Profiles in Courage
Interviews
Dialogues
Poems
Fiction
Recommendations
Memes
Videos
Podcasts
Guest Pieces
© Margaret Anna Alice, LLC
For 16.4 cents/day (annual) or 19.7 cents/day (monthly), you can help me fight tyranny while enjoying access to premium content like
"rolling" interviews
,
podcasts
,
Behind the Scenes
, and other
bonus content
:
Purchase 4 or more subscriptions for a group, and you get 30% off!
Get 30% off a group subscription
If you'd like to make a one-time donation, you can
buy me a Ko-fi
:
NEW WAY to support me!
GiftApp
lets you buy Amazon gift cards:
Order Your Signed Copies ASAP
Perfect Holiday Gift for Adults & Children, Awake & Asleep Alike!
Want a unique gift all ages can enjoy and learn from?
I offer bulk discounts on signed copies of my fairy tale The Vapor, the Hot Hat, & the Witches' Potion. Save money, check off your shopping list, and get a memorable gift that can help accelerate the Great Awakening!
Order now to ensure I have sufficient time to have the books shipped to me, sign them, and send to you in time for the holidays. Reply to this newsletter or any others to email me your order.
Want to See What It Looks Like?
For a limited time, paid subscribers can download the beautifully typeset and illustrated e-book of my fairy tale, The Vapor, the Hot Hat, & the Witches' Potion. It is equivalent to the paperback version (retails $12.99) and much prettier than the Kindle version (retails $5.99). Click here to access the downloadable PDF (the post will be unlocked once you subscribe).
IPAK-EDU
Click here to see upcoming IPAK-EDU courses, and please use my affiliate code (MAA1IPAK) to register for any you decide to take.
If you feel the work I am doing is worthwhile and want to make it possible for me to spend more time writing and researching in my aim to unmask totalitarianism and awaken the sleeping before tyranny triumphs, please consider supporting me, whether it be by subscribing, buying me a Ko-fi, or sharing my posts. I thank you for reading, thinking, sharing, and supporting my work in whichever ways you choose.
Get 30% off a group subscription